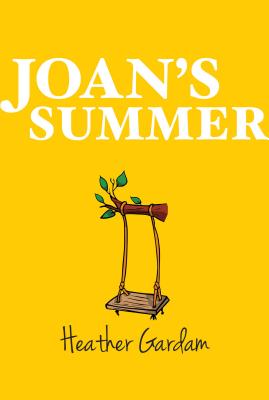 Joan's Summer (Paperback)
Promontory Press Inc., 9781927559864, 100pp.
Publication Date: June 1, 2015
* Individual store prices may vary.
Description
"Maybe, if she worked really hard, Patti thought, maybe if she just had a chance to be alone for a while, she would feel better. Get her life back to where it used to be before… But… but that was a kind of running away, too, wasn't it? How much running could a person do? Surely you had to just get on with a problem sometimes!"
In this third book of the Patti Stories, Patti, who is twelve now, is faced with a difficult problem in the person of her friend Joan. This isn't the first time she has found Joan perplexing, annoying, and just plain unacceptable, but this time the Joan dilemma has moved much too close – into Patti's bedroom, to be exact!
About the Author
Heather Gardam was originally an English teacher, and obtained a second B.A. in Creative Writing from the University of Victoria. She has published essays and articles in the United Church Observer and Cruising World. Her three books, Life on the Farm, Little Guy, and Joan's Summer, originally published by Penguin, were influenced by her experiences as a child on a farm in Ontario, and by her small farm on Salt Spring Island where she and her husband have lived and farmed for thirty-six years. They have three daughters and seven young grandchildren.
or
Not Currently Available for Direct Purchase