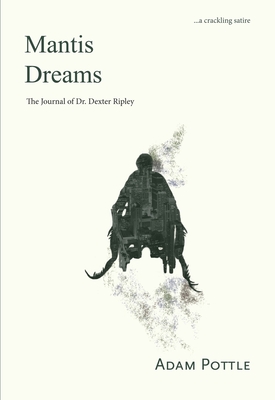 Mantis Dreams
The Journal of Dr. Dexter Ripley
Paperback

* Individual store prices may vary.
Description
"Mantis Dreams: The Journal of Dr. Dexter Ripley" is a crackling, searing satire that ridicules both political correctness and the restrictive world of academia. But Adam Pottle's first novel is also a poignant and difficult glance into the world of a man battling a rare and debilitating disease. A wheelchair user living voluntarily in a care home, Dexter Ripley lashes out at all those around him-his behaviour so outrageous yet insightful that Ripley is curiously both repelling and fascinating. With a boisterous, propulsive voice, Dexter Ripley shares his insights on life as a care home resident, his relationships with his sister and her son, his career as a professor, and, despite his bitter nature, his goal of creating a philosophy based on positivity and imagination. Through the voice of this embittered man, Pottle creates a treatise that views disability as a philosophical position rather than a physical or mental condition.
Praise For Mantis Dreams: The Journal of Dr. Dexter Ripley…
"Mantis Dreams offers a bracing and funny corrective to the kind of po-faced earnestness that continues to dominate much of this country's literature." — Steve W. Beattie, The Humber Literary Review
"You can't wait to see what Dexter's going to do next. And his theorizing on disabilities is equally engaging. Why must we pity the disabled, as if they only wish to be like the majority?" — Bill Robertson, The Star Phoenix
Caitlin Press Inc., 9781927575253, 224pp.
Publication Date: September 15, 2013
About the Author
Adam Pottle's first book, a volume of poetry, "Beautiful Mutants," was published in 2011 by Caitlin Press and was subsequently shortlisted for two Saskatchewan Book Awards and the Acorn-Plantos People's Poetry Award, and was longlisted for the ReLit Poetry Prize. Born in Kamloops and raised in Ashcroft, Kitimat and Prince George, BC, Adam now lives in Saskatoon, where he is pursuing a doctoral degree in English literature.