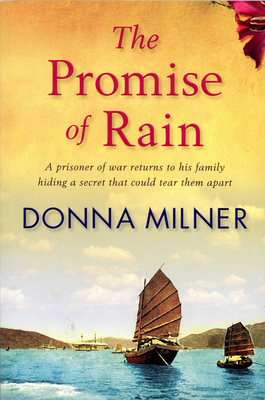 The Promise of Rain
A Prisioner of War Returns to His Family Hiding a Secret That Could Tear Them Apart
Paperback

* Individual store prices may vary.
Description
Ethie Coulter was born after her father Howard returned from the war in 1945. She never knew him as he was before, never knew that he had been an open, loving man and a devoted husband. When his wife dies in bizarre circumstances, Howard must take on the burden of looking after eleven-year-old Ethie and her two older brothers. Why, Ethie wonders, is he so silent and withdrawn? Howard Coulter was one of two thousand Canadian soldiers sent to the Far East a month before the Japanese attack on Pearl Harbour. Surviving the fierce battle for Hong Kong, he became a POW, moving from camp to notorious camp, watching his friends die of disease, starvation and worse. Yet Howard carries more than the physical and mental scars inflicted by his captors. Something happened in Hong Kong, a secret that he has carried for nearly two decades. Ethie, inquisitive and fearless, will be the one to work her way towards the truth and help her father come to terms with the past.
Caitlin Press Inc., 9781927575284, 352pp.
Publication Date: November 1, 2013
About the Author
DONNA MILNER, like the Coulter family in THE PROMISE OF RAIN, grew up in a South Vancouver ?wartime' home. Milner left Vancouver to reside in the town of Rossland BC, where she married, and started a family. Years later she wrote her first novel After River, which has been published in twelve countries and translated into six languages. Here in Canada, it was shortlisted for both the White Pine Award and the Canadian Library Award. She is now working on her third novel.