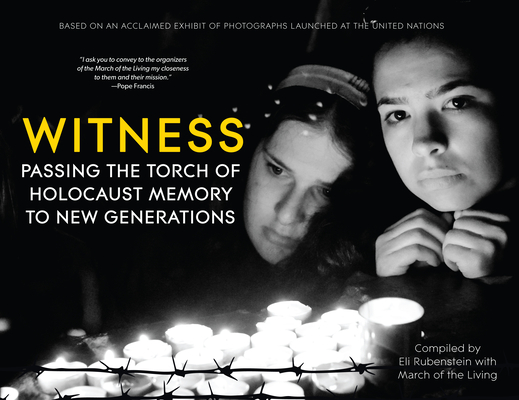 Witness (Hardcover)
Passing the Torch of Holocaust Memory to New Generations
Second Story Press, 9781927583661, 128pp.
Publication Date: September 8, 2015
* Individual store prices may vary.
Description
For 25 years, the March of the Living has organized visits for adults and students from all over the world to Poland, where millions of Jews were enslaved and murdered during WWII by Nazi Germany. The organization's goal is not only remembrance and ongoing witness to the terrible events of the past, but also a looking forward. They want to inspire participants to build a world free of oppression and intolerance, a world of freedom, democracy and justice for all members of the human family. Rooted in a touring exhibit launched at the United Nations, this book is a compilation of photographs and text that give firsthand accounts from the survivors who have participated in March of the Living programs, together with reaction and responses from the people, young students in particular, of many faiths and cultures who have traveled with the group over the years. "I tell my story for the purpose of improving humanity, drop by drop by drop," says Holocaust survivor and March of the Living participant Pinchas Gutter. At a recent memorial event, US President Barack Obama defined the purpose of Holocaust remembrance by praising Gutter's words: "Those are the words of one survivor . . . performing the sacred duty of memory that will echo throughout eternity. Those are good words for all of us to live by.