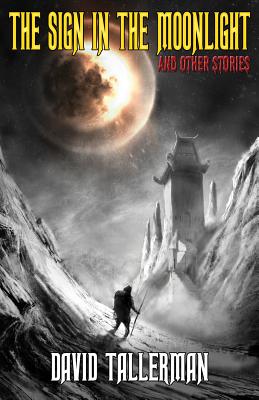 The Sign in the Moonlight (Paperback)
And Other Stories
Digital Horror Fiction, an Imprint of Digital, 9781927598207, 236pp.
Publication Date: January 22, 2016
* Individual store prices may vary.
Description
A doomed mountaineering expedition attempts the slopes of Kanchenjunga, following in the footsteps of notorious occultist Aleister Crowley. A young soldier witnesses omens of another, vaster conflict in the ravaged trenches of the Somme. Two children find their innocence tested and their friendship contorted by the ancient barrow upon the hill. A ghost who can't remember ekes out an interminable existence amidst the ashes of events that can never be forgotten. Contained within these pages are weird tales in the spirit of Lovecraft, Machen, Doyle and Wells, but shot through with a modern sensibility and a questioning of the old values. Here dwell ghosts and monsters, madmen and contortionists, lost souls and misunderstood geniuses. Collected for the first time are stories diverse and strange, spanning nearly a decade in the career of author David Tallerman (Giant Thief, Patchwerk) and including the never before seen novelette The War of the Rats. "There are stories here that could come straight out of the pulp journals of the 30s, others that have the mannered feel of Victoriana ... but all are presented with the intensity and focus that characterises David's short fiction." -- Adrian Tchaikovsky, from his introduction.