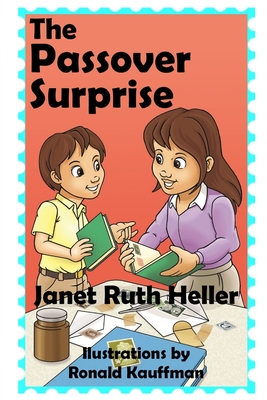 The Passover Surprise (Paperback)
Fictive Press, 9781927663172, 48pp.
Publication Date: January 18, 2016
* Individual store prices may vary.
Description
Lisa and her little brother Jon enjoy collecting stamps. But when their father holds a contest to decide which child will get a new large stamp album, Lisa has to solve a difficult problem. Set circa 1960, this chapter book also touches on World War II and civil rights. A Discussion Guide inspires readers to explore the book's issues. ""A sweet period-piece that weaves the longing for a coveted prize, sibling rivalry, and a firm foundation in Jewish traditions and faith into an appealing and morally uplifting tale.""-Yona Zeldis McDonough, author of The Doll Shop Downstairs and The Cats in the Doll Shop "A good look at a loving family dealing with the issues of fairness and sexism."-Shutta Crum, author of Thomas and the Dragon Queen, Dozens of Cousins, Spitting Image, and Thunder-Boomer "A nostalgic tale about a Passover past that evokes strong feelings of family and tradition. A warm, inviting read."-Tara Lazar, author of The Monstore, I Thought This Was a Bear Book, and Little Red Gliding Hood.