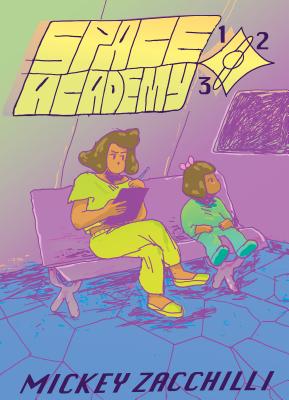 Space Academy 123 (Paperback)
Koyama Press, 9781927668634, 216pp.
Publication Date: October 9, 2018
* Individual store prices may vary.
Description
Surviving school is tough; now imagine peer pressure and midterms while hurtling through the vacuum of space. Mickey Zacchilli blends Starfleet with Degrassi to make a classroom saga that recalls manga, Sunday funnies and composition book epics scrawled while ignoring the periodic table.
About the Author
Mickey Zacchilli was born in 1983 and lives in Providence, RI. She is a massage therapist and a purple belt in Brazilian jiu-jitsu. Zacchilli's sprawling, wild and woolly, romance, adventure epic RAV was published in two collections by Youth in Decline.