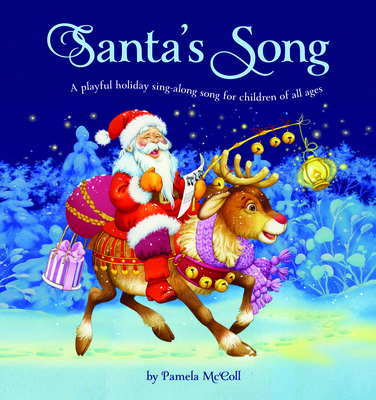 Santa's Song: A Playful Holiday Sing-Along Song for Children of All Ages (Hardcover)
A Playful Holiday Sing-Along Song for Children of All Ages
Grafton and Scratch Publishers, 9781927979235, 32pp.
Publication Date: August 1, 2017
Description
Children of all ages with have fun and giggle along as they discover a new way to sing the popular holiday tune "We Wish You A Merry Christmas and a Happy New Year." Perfect each verse and then play along in letter combinations that will have everyone laughing out loud. Fun for parents at bedtime, or for teachers in the classroom. This silly song will create smiles and a jolly happy time for all.
About the Author
Pamela McColl is a Canadian author and publisher. In 2012 she published Twas The Night Before Christmas edited by Santa Claus for the benefit of children of the 21st. century. The edition of the popular holiday poem won eight book awards, including four Benjamin Franklin Book Awards, a Moonbeam Children's Book Award.
Advertisement