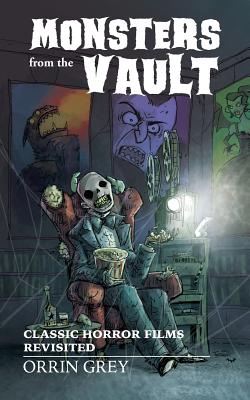 Monsters from the Vault
Monsters from the Vault: Classic Horror Films Revisited
Paperback

* Individual store prices may vary.
Description
Welcome back to the Vault of Secrets, where acclaimed author, skeleton, and monster expert Orrin Grey will be disinterring a bunch of classic (or not-so-classic) vintage horror films for your delectation. Revisiting films from the earliest of the talkies (shot in two-strip Technicolor ) to Bert I. Gordon's 1976 "masterpiece" The Food of the Gods, this volume collects more than four years of Grey's popular Vault of Secrets column on vintage horror cinema, featuring everything from mad scientists to mole people, giant bugs to devil dolls, and more. Thrills, chills, and, of course, plenty of monsters await you within these pages. So dim the lights, grab some popcorn, and get ready for our feature presentation...
Innsmouth Free Press, 9781927990186, 234pp.
Publication Date: June 13, 2016