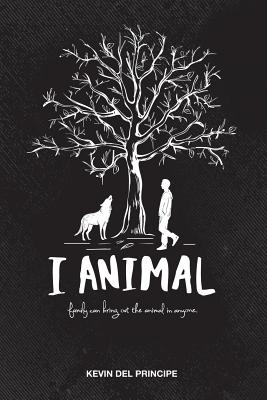 I Animal
Paperback

* Individual store prices may vary.
Description
Q: When trusting your baser instincts threatens to strip your hold on sanity, who do you turn to?A: A turkey in the woods.I AnimalA primal force awakens in Tommy after learning of his mother's impending death. She's all right, not in the hospital on life support or anything, but her days are numbered. Returning to Buffalo made all kinds of sense, but Tommy's efforts to "take care of" his mom face plant when she refuses to let him help around the house. He teeters on the cusp of crashing into old patterns - but this canine has learned a few tricks since leaving for LA. Tommy engages his writer-brain in passing the time concocting elaborate plots and second-guessing his cousin's livelihood - certain something more nefarious is brewing. And yet, who is he to point fingers when waking up covered in dirt with no memory becomes a regular "thing".Amidst a neurotic, potentially psychotic, break Tommy is forced to face a past ready to plow right into his future.Reminiscent of Salinger's Catcher in the Rye, I Animal immerses you in the head space of a Xennial neuroses.An amazing story of a dysfunctional family full of fun, laughter, love, and a sprinkle of crime.
Tumbleweed Books, 9781928094432, 220pp.
Publication Date: July 6, 2018