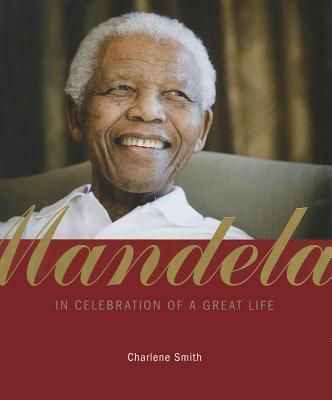 Mandela (Hardcover)
In Celebration of a Great Life
Penguin Random House South Africa, 9781928213130, 180pp.
Publication Date: July 1, 2014
Other Editions of This Title:
Hardcover (12/2/2013)
Hardcover (8/1/2012)
* Individual store prices may vary.
Description
The global response to Nelson Mandela's death on 5 December 2013 was unprecedented in the history of the world. Even in death, he managed to do the impossible: to inspire grief at his passing as well as joyous celebration of his remarkable life. In this new edition of Mandela: In Celebration of a Great Life -which includes an additional chapter on Mandela's death and the events that followed - award-winning writer Charlene Smith traces the life of a great statesman and tells how Nelson Mandela repaired the torn heart of a wounded nation. A successful lawyer, Nelson Mandela sacrificed career, family and freedom to pursue an extravagant ideal: a non-racist, non-sexist future for a nation apparently determined to remain divided. At his release, after almost three decades in jail, he could have pursued narrow interests; instead, he publicly embraced reconciliation and social justice. Nelson Mandela was determined to free not just black South Africans, but all South Africans, from prejudice. And it was in daring to do the unexpected, in weathering criticism from friends, in reaching out to enemies and in acknowledging the most humble that his greatness was revealed.
or
Not Currently Available for Direct Purchase