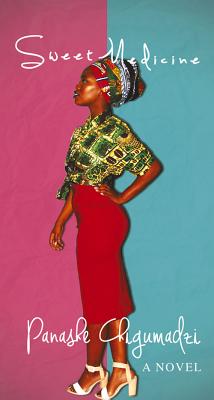 Sweet Medicine (Paperback)
Jacana Media, 9781928337126, 204pp.
Publication Date: June 1, 2016
* Individual store prices may vary.
Description
Sweet Medicine takes place in Harare at the height of Zimbabwe's economic woes in 2008. Tsitsi, a young woman, raised by her strict, devout Catholic mother, believes that hard work, prayer and an education will ensure a prosperous and happy future. Out of university, Tsitsi finds herself in a position much lower than she had set her sights on, working as a clerk in the office of the local politician, Zvobgo. She finds herself increasingly compromising her Christian values to negotiate ways to get ahead. Sweet Medicine is a thorough and evocative attempt at grappling with a variety of important issues in the postcolonial context.
About the Author
Panashe Chigumadzi is a young and upcoming media executive passionate about creating new narratives that work to redefine and reaffirm African identity. She is the founder and editor of Vanguard Magazine, a platform which aims to speak to the life of young black women coming of age in post-apartheid South Africa. She has previously worked as a TV journalist for CNBC Africa, a columnist for Forbes Woman Africa and a contributor to Forbes Africa. She has been invited to speak at a number of local and international events.
or
Not Currently Available for Direct Purchase