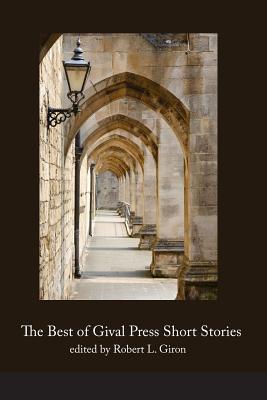 The Best of Gival Press Short Stories (Paperback)
Gival Press, 9781928589952, 244pp.
Publication Date: July 26, 2015
* Individual store prices may vary.
Description
This collection of Gival Press award-winning stories can both inspire and instruct as they deal with the complexities in one's everyday life which can lead to tragedy ("Water" by Tim Johnston) to the revelation of the moment that can stun ("I-95, Southbound by Perry Glasser) to one's betrayal ("Void" by Karenmary Penn) to mysterious and ambiguous motivations that drive our impulses ("Harvest Cycle" by Marie Holmes) to a family member who discovers his sexuality ("Legacy" by Iqbal Pittalwala) to one's partner who can't feel the music that liberates ("The Music She Will Never Hear" by Kristin FitzPatrick) to entering the loneliness of a young man's aspirations ("On the Verge" by Tim Mullaney) to echoes of the ancient Cain and Abel rivalry ("Progressive Linkage" by Steven J. Cahill) to how we calculate our decisions and live our difficult lives ("Fat Tails" by Daniel Degnan) to how we struggle to connect with others ("Better Terms" by Mark Wisniewski) to understanding the complexities of others' relationships ("For All the Obvious Reasons" by Lynn Stegner). In short, these stories will hold your attention because they are vividly cast and the characters are so real you are bound to identify with them on different levels, even if you may not be walking in their footsteps. A perfect collection for composition, introduction to literature, fiction, or creative writing to guide students to write compelling stories.