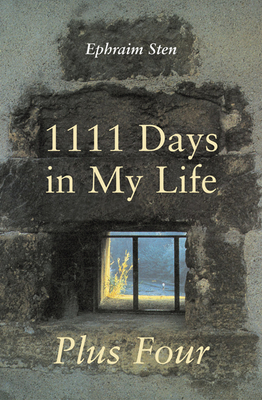 1111 Days in My Life Plus Four (Paperback)
University of Wisconsin Press, 9781928755081, 151pp.
Publication Date: November 1, 2005
* Individual store prices may vary.
Description
Literary Nonfiction. Jewish Studies. Memoir. Translated from the Hebrew by Moshe Dor. On July 4, 1941, 13-year old Ephraim Sten began a diary in Polish in Nazi-occupied Z oczow, Poland. Hidden with other Jews by a Catholic Ukrainian family for more than three years, he recorded the day-to-day circumstances of his life in hiding. However, the defining character of 1111 DAYS IN MY LIFE PLUS FOUR results from Sten's commentaries fifty years later to each of his youthful journal entries they make for a chilling revelation of the author's inner world, buried as it was under a seemingly successful post-WWII life in Poland until 1957, then in Israel: Sten discovered that he had been living in a psychological hell. "For decades," he writes, "I was not conscious of the load crushing my soul. This damned writing has newly rediscovered everything." Ephraim Sten's book is also a contribution to the history of the unsung actions of ordinary people like Hyrc Tyz who, at the greatest of risks to themselves and their families, rescued Jews from certain death.
About the Author
Born in 1928, Ephraim Sten remained in Poland until 1957, becoming artistic director of the Municipal Theater in Gdansk. He then emigrated to Israel, quickly learned Hebrew, and worked for Israeli radio directing and adapting numerous plays. In addition to a book of short stories, Blessed Memories, he also published a thriller, "Pompei Is Being Destroyed Again." Ephraim Sten died in 2004.
or
Not Currently Available for Direct Purchase