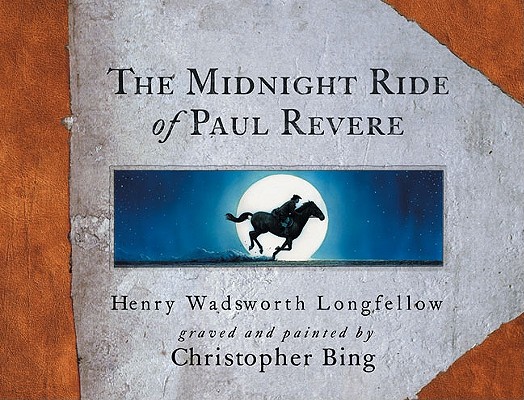 The Midnight Ride of Paul Revere (Hardcover)
Chronicle Books, 9781929766130, 40pp.
Publication Date: October 1, 2001
* Individual store prices may vary.
or
Not Currently Available for Direct Purchase
Description
In his magnificent interpretation of Henry Wadsworth Longfellows poem, Christopher Bing seamlessly weaves history and imagination into a rich portrait of an American hero. A meticulous researcher, Bing includes material that provides texture to history, maps that follow the British campaign to quell the rebellious citizenry, as well as the patriots ride into the Massachusetts night of April, 1775. Documents firmly affixed into the book, including the British generals orders to his troops and Reveres own deposition relating the events, give the reader not only a visual experience but a tactile one as well. Far more than a brilliantly presented history lesson, this book represents a tour de force of coherent artistic vision. In an extraordinary series of rich and moody engravings, from the mysteriously shimmering rigging of the British sloop, The Somerset, looming in a moonlit Boston harbor to the taut urgency of a man and his horse galloping at a combustible moment in the American experience, this book illuminates our countrys past unlike any other.
About the Author
Henry Wadsworth Longfellow (1807-1882), a professor of French and Spanish at Harvard University, was one of the first American academics to have a truly global interest in literature. He became convinced that America was in need of its own mythology, poeti Christopher Bing, whose first book, "Casey at the Bat," was named a 2001 Caldecott Honor Book, lives with his wife and three children in Lexington, Massachusetts, in a house directly on the Freedom Trail, the route on which Paul Revere rod
Advertisement