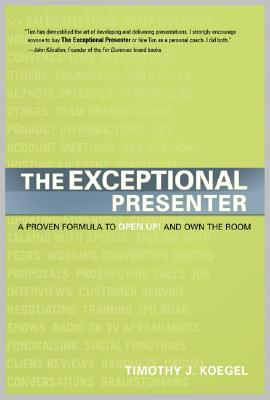 The Exceptional Presenter: A Proven Formula to Open Up and Own the Room (Hardcover)
A Proven Formula to Open Up and Own the Room
Greenleaf Book Group, 9781929774449, 188pp.
Publication Date: May 1, 2007
Description
Its often reported that the number one fear among American adults is public speaking. But in todays competitive business world, effective communication is a crucial skill, and the cost of being less than effective is quite high. From the White House to boardrooms worldwide, Tim Koegel has strengthened presentations, media relations and communications skills of CEOs and world leaders alike with his renowned coaching abilities. His new book, The Exceptional Presenter lays out his techniques in a format perfectly suited to todays busy world.
Advertisement