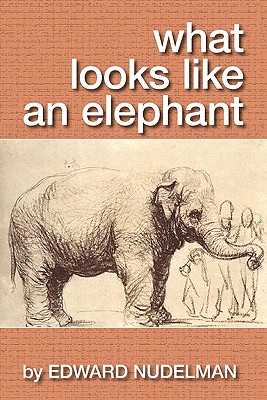 What Looks Like an Elephant (Paperback)
Lummox Press, 9781929878918, 114pp.
Publication Date: March 23, 2011
Description
Poetry. WHAT LOOKS LIKE AN ELEPHANT is not a question, but the title of a groundbreaking full-length poetry book by Ed Nudelman containing over 80 poems dealing with ambiguities and paradoxes in experience how impressions of certainty and doubt affect everyday life. A cancer research scientist by trade, Ed has brought elements of scientific inquiry together with child and adolescent memories, and mixed in humor and stunning poetic metaphor, to make this a compelling and provocative read.
About the Author
Edward Nudelman's first book of poetry, "Night Fires," was a semifinalist for the Journal Award ("The Wheeler Prize) given by OSU Press in 2009. "Night Fires" was published by Pudding House Publications in 2009. "Casting the Nines," an anthology of nine poets with nine poems (PHP, 2009) honored Nudelman as one of nine selected poets contributing poems. He received a Pushcart Nomination in 2009. Some of his poems have been recently published in Chiron Review, Poets and Artists (Oranges and Sardines), Ampersand, Syntax, The Atlanta Review, OCHO, Mipoesias, Plainsongs, Tears in the Fence, fourW, Floating Bridge Press, The Orange Room Review, The Penwood Review, The White Leaf Review, Adagio Verse Quarterly, and others. Nudelman is a noted cancer research biologist with over 60 published papers in top-tier journals. He has published two widely read books on an American illustrator, Jessie Willcox Smith (Pelican Publishing, 1989, 1990). A native of Seattle, Nudelman is currently working and living just north of Boston with his wife, Susan, and their Golden Retriever, Sofie.
Advertisement