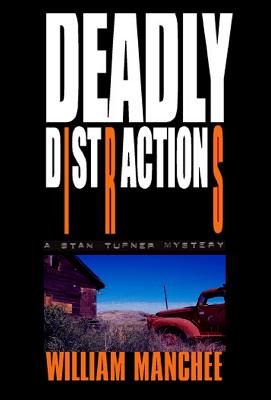 Deadly Distractions (Hardcover)
A Stan Turner Mystery (Stan Turner Mysteries #5)
Top Publications, Ltd., 9781929976225, 326pp.
Publication Date: November 30, 2018
Other Editions of This Title:
Paperback (7/14/2017)
* Individual store prices may vary.
Description
After two tough years practicing law, Stan and his family take a well-deserved vacation to Colorado. Unfortunately, the vacation is cut short when a client is found standing over the body of a dead IRS agent. It appears to be an open and shut case since Dusty Thomas has had a long feud with the dead agent Bobby Tuttle and more than enough motive to kill him, yet he claims to be innocent.
Stan's new partner Paula Waters convinces Stan to finish his vacation promising to handle Dusty Thomas' arraignment and get an investigation underway. While Stan is away, she makes good on her promise and even manages to arrange financing for Dusty's defense. But Stan is mortified when he reads in the Colorado papers that a radical paramilitary group, the Citizens Defense Alliance or CDA, is doing the funding.
Since the CDA denies the legitimacy of the federal income tax and has been a target of federal prosecutors for many years, Stan and Paula immediately come under the close scrutiny of the FBI and the press. To further complicate matters, Stan's best client and close friend, Tex Weller, is reported missing by his wife. When Stan investigates his disappearance he finds a letter that leads him to believe Tex is in Ecuador.
While Stan is searching for Tex in Ecuador, Paula continues her investigation of Bobby Tuttle's murder and quickly discovers a long list of enemies with motive to kill him. But her investigation is sidetracked when she learns Stan is missing and may have been kidnaped. As weeks go by and Stan isn't found, she is forced to turn her attention back to the Dusty Thomas case and leave the search for Stan up to the FBI and the local Ecuadorian authorities. Barely able to concentrate, she plods on and day by day and soon becomes convinced that Dusty Thomas is innocent.