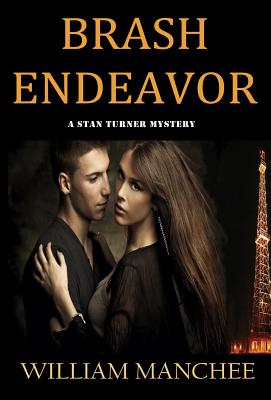 Brash Endeavor (Hardcover)
A Stan Turner Mystery (Stan Turner Mysteries #2)
Top Publications, Ltd., 9781929976454, 368pp.
Publication Date: December 9, 2018
* Individual store prices may vary.
Description
Step into the shoes of Dallas attorney, Stan Turner, in the late 1970s. Then hang on for the ride of your life as Stan is determined to hang up his shingle even though he has no money. Starting his practice on a $2,000 cash advance on his American Express Card, Stan immediately steps into a rattlesnake's nest and has to do some fancy two-steppin' to avoid a lethal strike from his own clients. When Stan's wife, Rebekah, is arrested for murder and a client turns out to be a ghost, Stan turns in his legal pad for a detective's notebook and goes to work to solve these most perplexing mysteries. Teetering on the brink of bankruptcy, Stan pushes on relentlessly to extricate himself and his family from certain doom. Sex, greed and a lust for power drive this most extraordinary novel to a stunning conclusion.