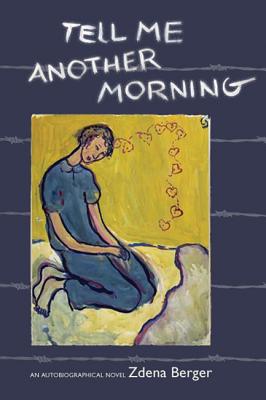 Tell Me Another Morning (Paperback)
An Autobiographical Novel
Paris, 9781930464100, 272pp.
Publication Date: April 1, 2007
* Individual store prices may vary.
Description
This autobiographical novel depicts the experiences of three girls coming of age in the Nazi concentration camps. Through Tania's eyes, we experience claustrophobic uncertainty, grief, terror, exhaustion, and Tania's sustaining hope, her ability to always see and experience beauty. As in The Diary of Anne Frank, Tania's youthful concerns and observations are interwoven among accounts of extremity: her brother's murder; her mother's decision to stay with her father and die in the gas chamber rather than be transported to another concentration camp; the saving friendships Tania develops; her relationships with young men who are prisoners. Tania's release from Bergen-Belsen and her return to Prague after the liberation is unforgettable and devastating: She observes people wearing normal clothes, eating ice cream, and traveling on buses between work and home. There is no judgment, only the reality of two worlds existing simultaneously. With spare prose, Zdena Berger's first-hand observations convey the deprivation and brutality in which Tania comes of age, and the friendships and hope that help her to survive.
About the Author
Zdena Berger was born in 1925 in Prague, where she lived until the Nazi occupation. She spent the war years as a prisoner of Terezin, Auschwitz, and Bergen-Belsen. After the liberation of Bergen-Belsen in 1945, Berger returned to Prague to complete her education, and then lived in Paris for nearly a decade. She immigrated to San Francisco in 1955 and now lives with her husband in the Bay Area. "Tell Me Another Morning" is her only book.
Praise For Tell Me Another Morning: An Autobiographical Novel…
I love this book from beginning to end. It is a classic." ERNEST J. GAINES, author of A LESSON BEFORE DYING and THE AUTOBIOGRAPHY OF MISS JANE PITTMAN

"As the three friends' journey into darkness progresses, Tania's language grows pure and strong in the best style of Hemingway. Tell Me Another Morning is luminous yet modest, rooted in the last century's worst reality, yet without rancor. Who could make up such miracles?" THE LOS ANGELES TIMES

"A rediscovered masterpiece of Holocaust literature, first published in 1961 and now lovingly, and vigorously, resurrected. Anne Frank died in the camps, of typhus; Zdena Berger, a Czech girl of about the same age, somehow survived. And, with Tell Me Another Morning, triumphed. Read, breathe, recover, then place on the shelf with Frank, Levi, Wiesel." THE SAN DIEGO UNION-TRIBUNE

Words for the unimaginable. Clear-eyed, strong, terrifying, and finally, somehow, hopeful." NICOLE KRAUSS, author of THE HISTORY OF LOVE

This young girl's journey through the demonic madness of then, is much needed now. Written from a poet's hear across all divides, Tell Me Another Morning is a profound and lyrical reflection upon agony, survival, healing, and hope." BLANCHE WIESEN COOK, author of ELEANOR ROOSEVELT

"An immediate and moving history of women's lives together under Nazi control. Now, in an era where there are fewer and fewer survivors to tell their story, Zdena Berger's autobiographical novel is an important testament to both the brutality of Nazi fascism and the tenacity of the human spirit to overcome." FOREWORD MAGAZINE

The author captures the horrifying realities of the Holocaust, while also illuminating the small moments that enabled hope and survival. With spare, breathtaking prose, this book offers a vision that is indelible in its poignancy, its warning, its beauty." ABC BEST BOOKS FOR CHILDREN