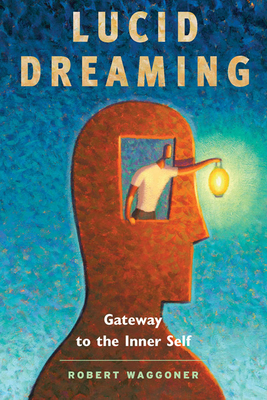 Lucid Dreaming
Gateway to the Inner Self
Paperback

* Individual store prices may vary.
Other Editions of This Title:
Digital Audiobook (11/14/2015)
Compact Disc (11/15/2015)
MP3 CD (11/14/2015)
Description
Lucid Dreaming: Gateway to the Inner Self is the account of an extraordinarily talented lucid dreamer who goes beyond the boundaries of both psychology and religion. In the process, he stumbles upon the Inner Self
While lucid (consciously aware) in the dream state and able to act and interact with dream figures, objects, and settings, dream expert Robert Waggoner experienced something transformative and unexpected. He was able to interact consciously with the dream observer -- the apparent Inner Self -- within the dream. At first this seemed shocking, even impossible, since psychology normally alludes to such theoretical inner aspects as the Subliminal Self, the Center, the Internal self-helper in vague and theoretical ways.
Waggoner came to realize, however, that aware interaction with the Inner Self was not only possible, but actual and highly inspiring. He concluded that while aware in the dream state, one has both a psychological tool and a platform from which to understand dreaming and the larger picture of man's psyche as well.
Waggoner proposes 5 stages of lucid dreaming and guides readers through them, offering advice for those who have never experienced the lucid dream state and suggestions for how experienced lucid dreamers can advance to a new level. Lucid Dreaming offers exciting insights and vivid illustrations that will intrigue not only avid dreamworkers but anyone who is interested in consciousness, identity, and the definition of reality.
Moment Point Press, 9781930491144, 320pp.
Publication Date: October 1, 2008
About the Author
Robert Waggoner is President-Elect of the International Association for the Study of Dreams (IASD) and a summa cum laude graduate of Drake University with a degree in psychology. He is also the co­founder and editor of the online journal, The Lucid Dream Exchange (dreaminglucid.com), the only ongoing publication devoted specically to lucid dreaming. He is a frequent speaker at national and international dream conferences.