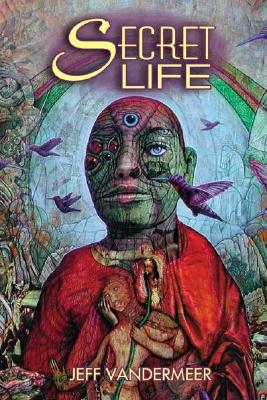 Secret Life (Hardcover)
Golden Gryphon Press, 9781930846272, 295pp.
Publication Date: June 1, 2004
* Individual store prices may vary.
Description
This collection of 23 stories reflects a diversity of approaches to key questions about the human condition, including questions about mortality, love, obsession, and creativity. "Balzac's War" is a harrowing, powerful far-future novella that pits brother against brother in a landscape ravaged by war with Earth's newly sentient human-made species. In 13th-century Cambodia, a lone artist is torn between his love of his craft and his unspoken love for a woman in "The Bone Carver's Tale." In "The Emperor's Reply" and "The Compass of His Bones," set in 17th-century Peru, the last Incan Emperor, having brutally fallen at the hands of the Conquistadores, seeks his revenge.
About the Author
Jeff VanderMeer has been involved in the publishing industry for more than twenty-five years and in many capacities. His award-winning novels have been published in fifteen languages and his nonfiction has appeared in the Washington Post, the Barnes & Noble Review, and the Huffington Post. He is a regular contributor to Amazon's book blog Omnivorous and his short fiction has appeared in Wired. He is an editor of anthologies for Bantam, Pan Macmillan, and Tachyon (The New Weird, Steampunk). He has conducted master-classes and given workshops all over the world including at the Brisbane Arts Center in Australia and the University of California at San Diego. VanderMeer is also a frequent guest at such multi-media venues as Utopiales in France, the Bumbershoot Festival in Seattle. He lives in Tallahassee, Florida.
or
Not Currently Available for Direct Purchase