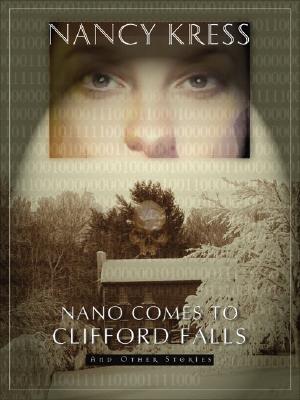 Nano Comes to Clifford Falls: And Other Stories (Hardcover)
And Other Stories
Golden Gryphon Press, 9781930846500, 324pp.
Publication Date: August 14, 2008
* Individual store prices may vary.
or
Not Currently Available for Direct Purchase
Description
Blending a focus on cutting-edge technology with deep emotional impacts, this enticing collection draws its stories from various Year's Best and Reader's Choice lists. The pathos of the human condition is explored in such stories as "My Mother, Dancing," in which seedlings are planted and those responsible must decide if they will play God with them, or let natural selection progress; or in "Nano Comes to Clifford Falls," where nanotechnology brings every wish to everyone--yet dire problems still ensue. The narratives reveal many forms of artificial intelligence including a persecuted slave in "Computer Virus," a controlling force of the universe in "Mirror Image," or even one that's entirely indifferent to humans in "Savior." From the center of the galaxy to the swamps of Earth, all 13 inventive tales offer a trademark mix of hard science fiction interacting with flawed humanity.

About the Author
Nancy Kress is the author of 23 books, including "Beggars in Spain, Nothing Human, Probability Space, Stinger, " and her bestselling Write Great Fiction series. A recipient of the Hugo, Nebula, Sturgeon, and John W. Campbell Memorial awards, her work has been translated into 16 languages. She lives in Rochester, New York.
Advertisement