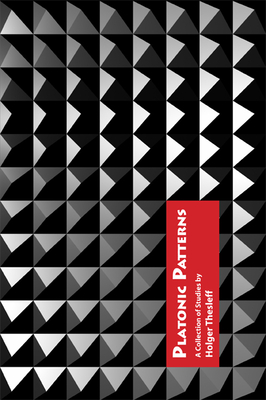 Platonic Patterns
A Collection of Studies
Paperback

* Individual store prices may vary.
Description
 Platonic Patterns is a reprint collection of many of Holger Thesleff's studies in Plato—spanning from 1967 to 2003. It includes three books, four articles and a new introduction by the author, which sets the general outline of his interpretation of Plato. Whereas much of the scholarship on Plato has tended to operate within the frame of one language and/or a single school of thought, Thesleff constructively combines several discoveries and theories (philosophical, philological and historical) of various scholars with his own research, focusing on how Plato can be understood in his own context.
The work represents small but significant breakthroughs in research on Plato from an internationally inclusive standpoint. Having previously been published mainly in Finland by scholarly societies, availability outside the Nordic countries has, up until now, been minimal.
Thesleff employs his singular expertise of Greek language and literature to make innovative contributions to the study and interpretation of Plato. He thematically stresses the significance of the less overt elements found in Plato's dialogues, such as Plato's use of humor and his linguistic expression, while taking into account the chronology and/or the intended audience.
Parmenides Publishing, 9781930972292, 704pp.
Publication Date: April 7, 2009
About the Author
Holger Thesleff was born in 1924, in Helsinki, Finland. He was an artillerist in the wars against the Soviets, after which he sailed around the world as an apprentice and third mate on a square-rigger. Tales of the adventures were published in Farewell Windjammer (Thames & Hudson, 1951.)

His academic studies included Greek, Latin and Comparative Linguistics at the University of Helsinki. He completed his postgraduate studies in London (UCL) in the early 1950s and received his PhD (Helsinki) in 1954, with a thesis on intensifying expressions in ancient Greek. In addition to his many publications in Finnish and Swedish, he also authored works in English on the Greek and Latin languages. In the late 1950s, he began to study the Pythagorean literature from a Platonistic perspective (two important contributions in English, 1961 and 1965), after which he devoted his studies to Plato. 

Since 1955, Thesleff had various academic appointments in Finland, and in 1968, he was honored with the chair of Greek Philology at the University of Helsinki, from which he retired in 1987. Among his many accomplishments, he edited the complete translations of Plato in Swedish and Finnish. He is a member of various professional societies, and is a founding member of the Nordic Plato Society (Platonselskabet) since 1970, and of the International Plato Society (IPS) since 1989. He was frequently invited to international conferences in Europe, Australia, and in the United States.

This present collection includes most of his contributions to Plato studies written in English. However, he has also published numerous academic works in Swedish and Finnish on the history of ancient ideas, and especially on Plato. Among his publications is a comprehensive monograph on Plato (Platon, in Finnish, 1989, and in Swedish, 1990); and, in cooperation with Juha Sihvola, a volume on Ancient Philosophy and the History of Ideas(Antiikin historia ja aatemaailma in Finnish, 1994).

Among his hobbies are history, yachting, and spending time with his family, including his great-grandchildren.
or
Not Currently Available for Direct Purchase