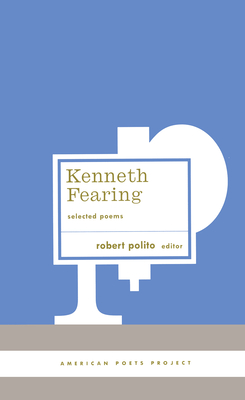 Kenneth Fearing (Hardcover)
Selected Poems (American Poets Project #8)
Library of America, 9781931082570, 230pp.
Publication Date: March 30, 2004
* Individual store prices may vary.
or
Not Currently Available for Direct Purchase
Description
From The Library of America, three new titles in the exciting series that takes a fresh look at America's most enduring poetry. National Poetry Month brings three new titles--brilliant selections of John Greenleaf Whittier, Kenneth Fearing, and Muriel Rukeyser--as The Library of America continues its major new undertaking: a comprehensive series presenting the most significant American poetry, selected and introduced by today's most distinguished poets and critics. Elegantly designed and textually authoritative, the American Poets Project makes available the full range of American poetic accomplishment in compact and attractive editions, including volumes devoted to single poets and anthologies exploring particular themes, genres, and eras. Poet, journalist, and crime novelist, Kenneth Fearing (1902-61) wrote poems filled with the lingo of advertising and radio broadcasts and tabloid headlines, sidewalk political oratory, and the pop tunes on the jukebox. He evoked the jitters of the Depression and the war years in a voice alternately sardonic and melancholy, and depicted a fragmenting urban world bombarded by restless desires and unnerving fears. But this portraitist of his era also foreshadowed much that was to come in American writing. This volume reveals him as a vernacular prophet of media culture and consumerism, and at the same time as a lyric poet of tremendous gifts.
Advertisement