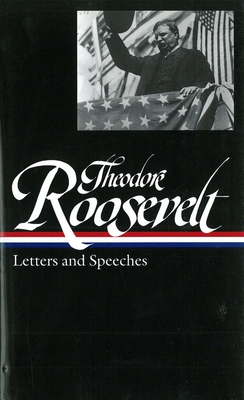 Theodore Roosevelt: Letters and Speeches (Hardcover)
Letters and Speeches
Library of America, 9781931082662, 960pp.
Publication Date: October 7, 2004
Description
This unprecedented volume brings together 367 letters written by Theodore Roosevelt between 1881 and 1919. Also included are four speeches, best known by the phrases they introduced into the language: "The Strenuous Life" (1899); "The Big Stick" (1901); "The Man in the Arena" (1910); and "The New Nationalism" (1910).

About the Author
Theodore Roosevelt (1858-1919) was the 26th president of the United States, the youngest man ever to serve in the office. In his vigorous and varied life he was also a reformer, rancher, conservationist, hunter, prolific historian, police commissioner, soldier, and the 33rd governor of New York. Louis Auchincloss (1917-2010) was the author of more than 50 works of fiction, literary criticism, biography, and history.
Advertisement