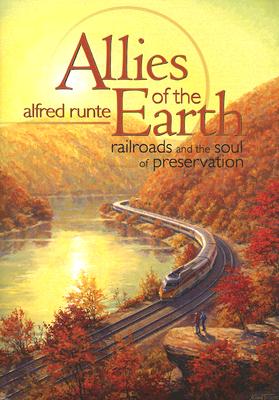 Allies of the Earth (Hardcover)
Railroads and the Soul of Preservation
Truman State University Press, 9781931112529, 195pp.
Publication Date: January 5, 2006
* Individual store prices may vary.
Description
Although few Americans use passenger trains today, we still love railroads. We say we want to preserve our national parks, countryside, and urban landscapes, yet we keep tearing into the best of them every day. Once abandoning railroads would have been unthinkable, but we have forgotten the importance of trains for our earth and for ourselves. Alfred Runte challenges our notion that adding highways and airports will help us reach our destinations more quickly, or meet our transportation and environmental goals. He dares us to care about what we see as we travel and to believe railroads hold a key to preserving our national landscapes. As a true visionary with a deep respect for the land and its people, Runte gives us hope that by restoring our trains, we can save our nation's imperilled natural beauty.