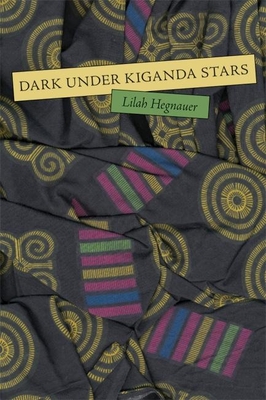 Dark Under Kiganda Stars
Paperback

* Individual store prices may vary.
Description
This book is a startling lyrical account of a young Catholic American student's summer in Uganda, where she taught English to adults and assisted at a medical clinic in a remote country village. Written while the author was still in college, it is an astonishing debut, richly musical and descriptive, confident, unpretentious and bursting with new experience: love, identity, religious faith and the complex collisions of culture and language.
Hegnauer's book will appeal to several different audiences. Poetry-readers will discover the precocious work of a very young writer--only 21 when the book was completed--and be struck by her technical virtuosity and the emotional and intellectual depth of her poems. Those interested in multicultural issues will find a wealth here; the poet's exploration and assimilation of Ugandan culture, people and language is an insightful and memorable record of her experience, told in language that's lively and entertaining. Catholic readers will be fascinated by the quandaries with which she was faced and how she reconciles her actions with her very strong faith.
Lilah Hegnauer completed her undergraduate degree at Portland University, a small Catholic college in Portland, Oregon. She taught English in the Kiganda Highway Secondary School in Uganda and worked in the local medical clinic during the summer of 2003, living with the family of a Ugandan priest, Father Achilles Kiwanuka. She was given several classes of students, a caning stick, and was told to "teach anything." In the clinic, she was soon helping deliver babies and tending to people with AIDS. Lilah Hegnauer is now a graduate student in creative writing at The Ohio State University.
Ausable Press, 9781931337236, 96pp.
Publication Date: April 1, 2005
About the Author
Lilah Hegnauer was educated at the University of Portland. Her first book, DARK UNDER KIGANDA STARS is based on an experience living with a family in Kiganda, Uganda where she taught English classes at a remote Catholic secondary school while volunteering at a rural hospital where she assisted in childbirth and care for the sick and dying.