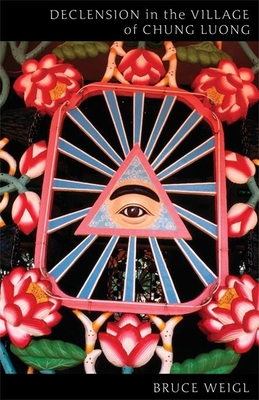 Declension in the Village of Chung Luong
Paperback

* Individual store prices may vary.
Description
After years of profound spiritual work, our most powerful poet of the Viet Nam War now turns to our potential for redemption. The book's locus is Chung Luong, birthplace of Weigl's Vietnamese daughter, Hanh, and one of the poorest and most beautiful places on earth. That vivid contrast, between beauty and utter poverty, is what drives this book, allowing the poet to view the collapse of empire--one of the book's central themes--from a new psychic vantage. While these tough, retrospective poems break into a new realm of compassion and forgiveness, they are just as steely and truth-telling as any of his earlier works, which were brilliant explorations of the damages of war and the violent potential of the human imagination.
But readers of Weigl's past books (among them Song of Napalm, What Saves Us, The Monkey Wars) and his critically acclaimed memoir, The Circle of Hanh, will recognize the distance he has traveled. As he himself has put it, "I began to feel as if I might try to assume some kind of public voice, so that these poems feel to me as if they're the most mature I've written. What drives the form is the attitude, and what drives the attitude is the particular take on diction; a kind of free-wheeling American-like regard for how words mean and how they feel in your mouth when you say them. I've never said the phrase 'this is my best book ever, ' but I can say it here because I know it is and I know what it took to get there."
Ausable Press, 9781931337311, 73pp.
Publication Date: April 1, 2006
About the Author
Author of fourteen poetry collections and a memoir, Weigl's work has appeared in The New York Times, The New Yorker and Harpers. His poems are widely anthologized and translated into several lanquages. His awards include prizes from The Academy of American Poets and the National Endowment for the Arts. He's currently Distinguished Professor of Arts and Humanities at The Lorain County Community College.