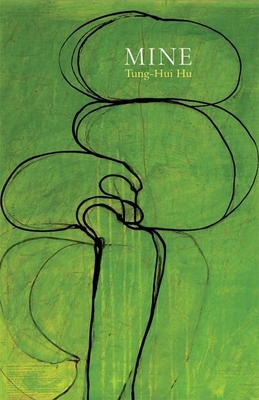 Mine
Paperback

* Individual store prices may vary.
Description
Something has happened here: An empire has gone to seed, an entire country goes on strike, people begin eating dirt and flowers, and a couple lives on a riverboat to avoid the ground. In Mine, Tung-Hui Hu makes myths out of the personal. He speaks of desire and awkwardness and the earth that contains both. Resonant, blunt, and sharply intelligent, this is writing that excavates.
As history unfolds over and over the same geography, these poems become, as Hu has written, "practice for the living." The book grows out of the poet's interest in how the histories we extract from the land become interlaced with our identity. The book asks, Where do we come from? But also, How do we make amends?
Tung-Hui Hu lives in San Francisco, where he writes on film and new media. Previously, as a computer scientist, he worked on Internet architecture. His first collection, The Book of Motion, won the Eisner Prize and was published by The University of Georgia Press.
Ausable Press, 9781931337335, 66pp.
Publication Date: April 1, 2007
About the Author
Tung Hui Hu is currently pursuing his PhD in film studies at UC Berkeley where he writes on film and new media.Before attending UC Berkeley he worked as a computer scientist working on Internet architecture. He holds an AB from Princeton and an MFA from the University of Michigan.