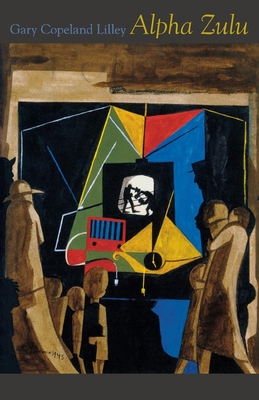 Alpha Zulu
Paperback

* Individual store prices may vary.
Description
(Lilley's) verse brings beauty to the almost-failed world it creates.--Rain Taxi
Lilley's power comes partly from his sound: syncopated, densely compacted, defiantly resigned.--The Believer
Alpha--the beginning; the first letter of the military alphabet; the highest rank in a dominance hierarchy; being the most prominent, talented, or aggressive person in a group. Zulu--tribe; a member of the Negroid people of eastern South Africa; a Social Aid and Pleasure Club in New Orleans; an adjective to describe the language, customs, etc., of the Zulu people. Alpha Zulu is a venture into African American storytelling; it is a blurring of secular and sacred, the tavern and the church, the fall and the ascension of the individual, the beautiful and the terrible, and the humanity found in the twist of the street and the turn of the road.
The people in the poems--the narrators and the subjects--tell the stories. The details and images locate each poem at the crossroad of ordinary people with extraordinary, edgy, and universal situations, and their responses are spiritual and streetwise. The lyricism of the line supplies a subtle blues and jazz as the underscore for a very particular community. Narrators and personas give perspectives of place and time, placing the poems fi rmly in the continuum of African culture in America.
Gary Copeland Lilley is a native of Sandy Cross, North Carolina, and the beauty of the southern edge of The Great Dismal Swamp is what he calls his ancestral home. He is veteran of the US Navy Submarine Force and a longtime blues denizen of Washington, DC, and Chicago, Illinois. He is also an outsider artist and currently lives in Swannanoa, North Carolina.
Ausable Press, 9781931337380, 83pp.
Publication Date: June 1, 2008
About the Author
Gary Copeland Lilley calls the southern edge of The Great Dismal Swamp his ancestral home. He is veteran of the U. S. Navy Submarine Force, and long-time blues denizen of Washington, DC and Chicago. He has been a poet-in-residence for WritersCorps, The Poetry Center of Chicago, and Young Chicago Authors. He earned his MFA at Warren Wilson College