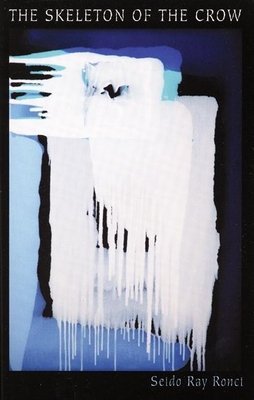 The Skeleton of the Crow
New & Selected Poems, 1980-2008
Paperback

* Individual store prices may vary.
Description
"This book contains over thirty years of work. Without ever intending it, I wrote a spiritual autobiography in poetry. I once was a young poet who practiced Zen; over the years I became a formally ordained Zen monk who practices poetry. This book follows that transition in terms of both content and form. What I think is interesting about the book is that the very early poems are so full of suffering, longing, bewilderment, astonishment, etc., and their language is often 'poetic' with images culled from French Symbolism and Surrealism, and sensibilities akin to Baudelaire. They are the poems of a young man under the influence of poetry. But as the years pass, the influences shift. The poems become more sparse, less poetic, more direct. The Zen practice becomes more apparent. There is a kind of implicit narrative to the book that I never intended. It's the story of a man seeking a path and then finding one. That doesn't mean the journey is over, it just means that the path has been found and here we go "--Seido Ray Ronci
Is there a god or isn't there?
Is there a me or isn't there?
Answer one
you answer both.
In the meantime,
black tea while it rains.
Ausable Press, 9781931337434, 203pp.
Publication Date: December 1, 2008
About the Author
Seido Ray Ronci is a Zen monk and director of Hokoku-An Zendo in Columbia, MO. He is the author of 5 chapbooks of poetry and his poems have appeared in numerous journals. Ronci currently teaches at the University Of Missouri, Columbia.