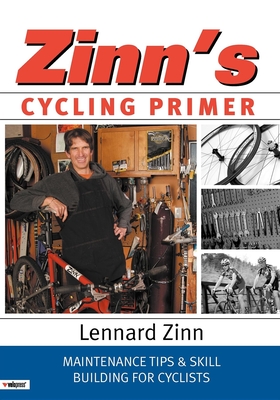 Zinn's Cycling Primer: Maintenance Tips and Skill Building for Cyclists (Paperback)
Maintenance Tips and Skill Building for Cyclists
VeloPress, 9781931382434, 200pp.
Publication Date: June 16, 2004
Description
A complete guide to the sport and pastime, Zinn's Maintenance Tips and Skill Building for Cyclists is for the novice and aficionado alike. The book includes routine bicycle maintenance tips, simple tricks to fix troublesome quirks, and tutorials to help increase cycling performance. The focus is on both learnable skills and understanding components and hardware. Specific units range from improving pedal stroke and building a disc brake rear wheel to setting up clip-in pedals and shoes and mastering technical uphills. Famous athletes and mechanics provide special insight, and accompanying photographs clearly illustrate each procedure. Aimed at road and mountain cyclists as well as triathletes, this book presents valuable information in a format that's fun and easy to grasp.
Advertisement