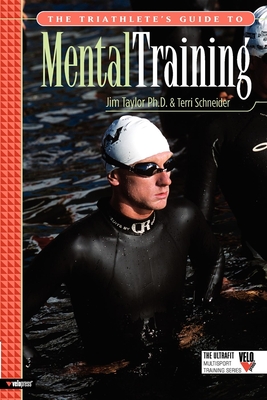 The Triathlete's Guide to Mental Training (Ultrafit Multisport Training) (Paperback)
VeloPress, 9781931382700, 282pp.
Publication Date: August 31, 2005
* Individual store prices may vary.
Description
Triathlon is certainly physically demanding, to say the least, but most triathletes would agree that it is the mental aspect that can determine whether or not they achieve their competitive goals. Resources addressing this key aspect have been hard to come by -- until now. In ""The Triathlete's Guide to Mental Training, the authors -- both accomplished sport psychologists and Ironman triathletes -- offer readers in-depth, practical information and skills they can use to build mental muscle. Readers learn first how to assess their psychological strengths and weaknesses, and then discover the six mental factors that most affect triathlon performance. The book includes essential tools for training and competition, such as routines, mental imagery, and tips on getting organized and setting goals, and also explores what it takes to be an Ironman, the unhealthy side of triathlon, and valuable lessons to be learned from the world's best triathletes.