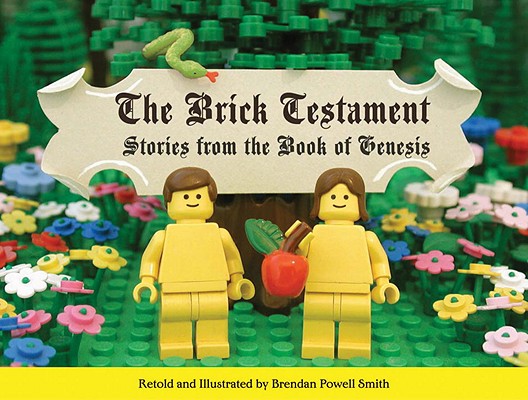 The Brick Testament
Stories from the Book of Genesis
Hardcover

* Individual store prices may vary.
Description
Ten Classic Bible Stories As Thou Hath Never Seen Them Before!
 
     •  The Garden of Eden
     •  Cain and Abel
     •  The Flood
     •  Noah's Insobriety
     •  The Tower of Babel
     •  Sodom and Gomorrah
     •  God Tests Abraham
     •  Jacob and His Cousins
     •  Jacob Wrestles God
     •  Joseph Is Ambushed
Quirk Books, 9781931686457, 176pp.
Publication Date: October 1, 2003
About the Author
Little is known about "The Reverend" Brendan Powell Smith. His life is a mysterious enigma of puzzling paradoxes, enigmatic puzzles, and paradoxical mysteries. He keeps his public life private, and will take most of his secrets with him to the grave.

Though it remains unclear why Smith has chosen to illustrate the Bible in LEGO, most scholars and theologians agree it is of little use to question such matters. In near constant communication with God, "The Reverend" Brendan Powell Smith is perhaps, if not possibly, the closest thing we have to a living modern-day prophet.
or
Not Currently Available for Direct Purchase