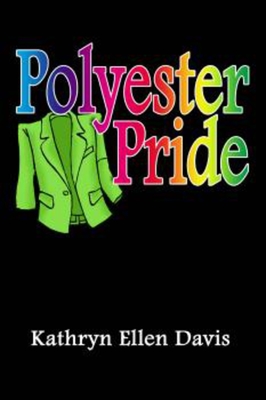 Polyester Pride
Paperback

* Individual store prices may vary.
Description
Lisa Jones had always willingly been Daddy's little princess. A product of one of the most economically deprived and socially intolerant areas of the country-the clamflats along the shore of northern Maine-she learned to hold all men up on a pedestal. For the women of her culture, marriage was the pinnacle to be attained in life. Lisa has a rude awakening when she marries her high school sweetheart, Bill Munson, and finds herself living with an alcoholic who roughs her up regularly. A tailspin of increasing physical abuse and social isolation forces her onto a rocky path where, against formidable odds, she struggles forward to find her own inner strength, dignity, and freedom from her past. Polyester Pride is a moving story of women's resilience, and their capability to fight oppression in its many forms and spring back from it, like the fabric polyester itself. Author Kathryn Ellen Davis has pulled from her own experience to create a vivid cast of characters who move through a little-known but fascinating rural world.
Robert Reed Publishers, 9781931741026, 250pp.
Publication Date: January 1, 2010
About the Author
Like her fictional heroine, Davis, 47, grew up with domestic abuse in the poorest county in the state of Maine. She rose beyond her background to attend the University of Maine and graduate magna cum laude with a BS degree in education. As a single parent, she went on to earn her law degree in 1988 and become an attorney in private practice, as well as an adjunct instructor at the University of Maine. A staunch feminist, Davis has a passion for helping those hurt by inequality, oppression, or abuse. She says, Success does not mean sitting in the white man's chair by following the same route the white man traveled. Kathryn Davis has written on social equality issues for Maine's largest newspaper, the Portland Press Herald and has published a short story, The Scent of My Mother with GLB Press. Polyester Pride is her first book.
or
Not Currently Available for Direct Purchase