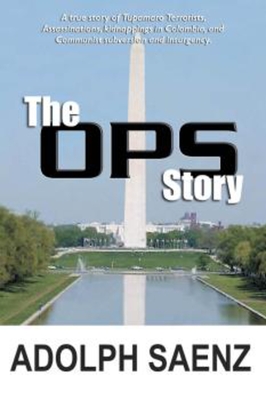 The Ops Story: The True Story of Tupamaro Terrorists, Assassinati (Hardcover)
The True Story of Tupamaro Terrorists, Assassinati
Robert Reed Publishers, 9781931741071, 300pp.
Publication Date: January 1, 2010
* Individual store prices may vary.
or
Not Currently Available for Direct Purchase
Description
The OPS Story approaches the Cold War with a well-considered balance of history, personal drama and experience. The violence, suspense and excitement are totally nonfiction. The communist quest for world domination aided by ideologues in America ranged worldwide. It was subtle and clandestine and cost many lives. Many of the Americans serving in the Office of Public Safety (OPS) died serving their country, defiled by communist propaganda and betrayed by self-serving politicians and ideologues.Adolph Saenz was an active participant in the Cold War struggle for over two decades and he recounts the history of United States' police assistance to foreign countries to help them combat communist aggression. He tells the story from a personal perspective, his own experience, and from a human side. As an American Hispanic from New Mexico, he blends well into the Latin American cultures that he works in. Despite the treachery of Cold War politics, he is an effective OPS officer and is accepted by his Latin American police and military counterparts as an ally. He is a constantly a potential target for terrorists and kidnappers, and his work is considered to be dangerous as per U.S. Government records. His replacement is kidnapped and assassinated by Marxist terrorists. His assignments take him to Bolivia and Che' Guevarra, to Uruguay and the Marxist Tupamaro terrorists, and to Colombia where he faces a deadly kidnapping cartel in Cali.
Advertisement