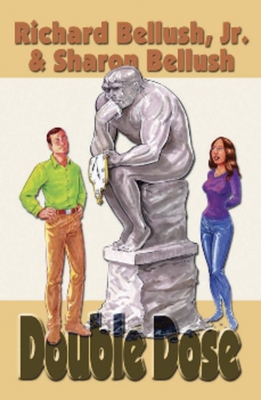 Double Dose (Hardcover)
Robert Reed Publishers, 9781931741293, 300pp.
Publication Date: January 1, 2010
Description
This unusual collaboration between poet Sharon Bellush and science fiction author Richard Bellush, Jr. pairs passionate and often acerbic poems with imaginative and funny short stories on related themes. Together they explore the odder corners of the human-or, in some cases, not quite human-experience. The themes of the poetry are passion, remorse, betrayal, love, death, and the relationship between the primitive within us and our civilized exteriors. The stories encompass a mix of genres including crime, historical fiction, and science fiction. They are set variously on a World War II Liberty Ship on the Murmansk run, in the gauche mansion of a perverse Gatsby, in southern Africa 90,000 years ago, in a witch's shop, in a trailer outside Reno, and on the planet Mars.The writing in DOUBLE DOSE is wry, inventive, heartfelt, and laced with dark humor-highly entertaining, vibrant, amusing, and memorable reading from two very talented and versatile writers.
Advertisement