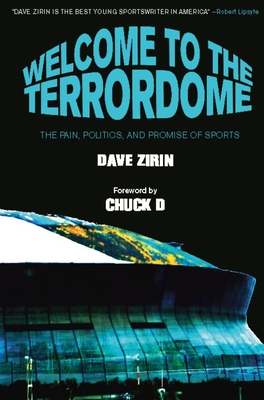 Welcome to the Terrordome: The Pain, Politics, and Promise of Sports (Paperback)
The Pain, Politics, and Promise of Sports
Haymarket Books, 9781931859417, 258pp.
Publication Date: June 1, 2007
Description
The nation's sharpest sportswriter explores the contested politics of sports and profiles athletes making change.
About the Author
Popular sportswriter and commentator Dave Zirin is editor of The Prince George's Post (Maryland) and writes the weekly column "Edge of Sports" (edgeofsports.com). He is a senior writer at basketball.com. Zirin's writing has also appeared in The Source, Common Dreams, College Sporting News, CounterPunch, Alternet, International Socialist Review, Black Sports Network, War Times, San Francisco Bay View and Z Magazine. Chuck D redefined rap music and hip-hop culture as leader and co-founder of the legendary rap group Public Enemy. Spike Lee calls him "one of the most politically and socially conscious artists of any generation." He co-hosts a weekly radio show on Air America.
Advertisement