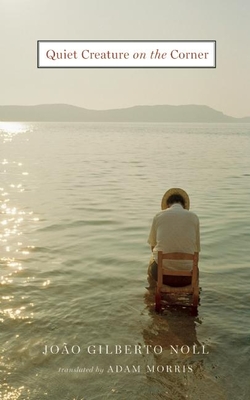 Quiet Creature on the Corner
Paperback

* Individual store prices may vary.
Description
When an unemployed poet finds himself thrown in jail after raping his neighbor, his time in the slammer is mysteriously cut short when he's abruptly taken to a new home -- a countryside manor where his every need seen to. All that's required of him is to . . . write poetry. Just who are his captors, Kurt and Ot vio? What of the alluring maid, Am lia, and her charge, a woman with cancer named Gerda? And, most alarmingly of all, why does Kurt suddenly appear to be aging so much faster than he should? Reminiscent of the films of David Lynch, and written in Jo o Gilberto Noll's distinctive postmodern style -- a strange world of surfaces seemingly without rational cause and effect -- Quiet Creature on the Corner is the English-language debut of one of Brazil's most popular and celebrated authors. Written during Brazil's transition from military dictatorship to democracy -- and capturing the disjointed feel of that rapidly changing world -- Quiet Creature is mysterious and abrupt, pivoting on choices that feel both arbitrary and inevitable. Like Kazuo Ishiguro, Noll takes us deep into the mind of person who's always missing a few crucial pieces of information. Is he moving toward an answer to why these people have taken him from jail, or is he just as lost as ever?

Two Lines Press, 9781931883511, 120pp.
Publication Date: May 10, 2016