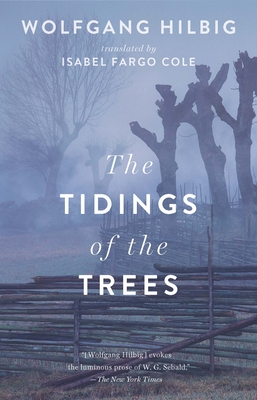 The Tidings of the Trees (Paperback)
Two Lines Press, 9781931883726, 112pp.
Publication Date: June 12, 2018
* Individual store prices may vary.
Description
Where once was a beautiful wood now stands a desolate field smothered in ash and garbage, and here a young man named Waller has terrorizing encounters with grotesque figures named "the garbagemen." As Waller becomes fascinated with these desperate men who eke out a survival by rooting through their nation's waste, he imagines they are also digging through its past as their government erases its history and walls itself off from the outside world. One of celebrated East German author Wolfgang Hilbig's most accessible and resonant works, The Tidings of the Trees is about the politics that rip us apart, the stories we tell for survival, and the absolute importance of words to nations and people. Featuring some of Hilbig's most striking, poetic, and powerful images, this flawless novella perfectly balances politics and literature.
About the Author
Wolfgang Hilbig (1941-2007) was one of the major German writers to emerge in the postwar era. Though raised in East Germany, he proved so troublesome to the authorities that in 1985 he was granted permission to emigrate west. The author of over 20 books, he received virtually all of Germany's major literary prizes, capped by the 2002 Georg Büchner Prize, Germany's highest literary honor. Isabel Fargo Cole is a U.S.-born, Berlin-based writer and translator. Her translations include Boys and Murderers by Hermann Ungar (Twisted Spoon Press, 2006), All the Roads Are Open by Annemarie Schwarzenbach (Seagull Books, 2011), The Jew Car by Franz Fühmann (Seagull Books, 2013), and The Sleep of the Righteous by Wolfgang Hilbig. The recipient of a prestigious PEN/Heim Translation Grant in 2013, she is the initiator and co-editor of No-mans-land.org, an online magazine for new German literature in English.