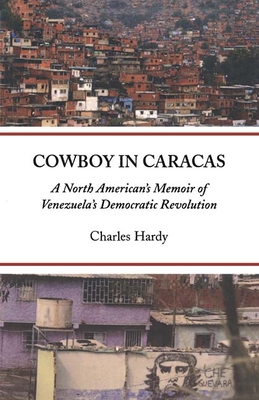 Cowboy in Caracas: A North American's Memoir of Venezuela's Democratic Revolution (Paperback)
A North American's Memoir of Venezuela's Democratic Revolution
Curbstone Press, 9781931896375, 175pp.
Publication Date: April 1, 2007
* Individual store prices may vary.
or
Not Currently Available for Direct Purchase
Description
No president today is more controversial than Venezuela's Hugo Chavez Frias. Elected in a landslide in 1998, he promised a peaceful revolution. That peaceful dream became a nightmare when Chavez was overthrown in a coup d'etat in 2002. Surprisingly, he was brought back to power by his supporters, mostly barrio dwellers, within forty-eight hours. Although Chavez continues to be dogged by controversy, he stays in power because of these supporters who see themselves as active participants in a democratic revolution.
As a former Catholic priest who has lived in Venezuela for the past twenty years and spent eight of those years in a cardboard-and-tin shack in one of Caracas' barrios, Charles Hardy is in a unique position to explain what is taking place. "Cowboy in Caracas: A North American's Memoir of Venezuela's Democratic Revolution" gives the reader insight into the Venezuelan reality, using an anecdotal presentation drawn from the writer's personal experiences.
About the Author
Charles Hardy has been writing and speaking about the political and social reality of Latin America for over forty years. He has visited almost every Central and South American country.James Russell is the author of five books, including "After the Fifth Sun: Class and Race in North America" (Prentice Hall). Currently, he teaches sociology and directs the Latin American Studies Program at Eastern Connecticut State University.
Praise For Cowboy in Caracas: A North American's Memoir of Venezuela's Democratic Revolution…
"Like Chavez, the author has given a platform to the people's hopes and dreams." -- Morning Star, Great Britain


"This book is a must read for all Americans--but a must read that you won't be able to put down." -- Dave Lindorff, columnist for Counterpunch and co-author, with Barbara Olshansky, of The Case for Impeachment



"This book is an antidote to the poisonous US government mantra against Venezuelan President Hugo Chavez." -- Saul Landau, author of A Bush & Botox World
Advertisement