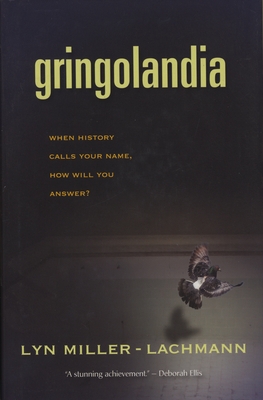 Gringolandia (Hardcover)
Curbstone Books, 9781931896498, 288pp.
Publication Date: May 1, 2009
* Individual store prices may vary.
Description
Daniel's papá, Marcelo, used to play soccer, dance the cueca, and drive his kids to school in a beat-up green taxi—all while publishing an underground newspaper that exposed Chile's military regime.
After papá's arrest in 1980, Daniel's family fled to the United States. Now Daniel has a new life, playing guitar in a rock band and dating Courtney, a minister's daughter. He hopes to become a US citizen as soon as he turns eighteen.
When Daniel's father is released and rejoins his family, they see what five years of prison and torture have done to him. Marcelo is partially paralyzed, haunted by nightmares, and bitter about being exiled to "Gringolandia." Daniel worries that Courtney's scheme to start a bilingual human rights newspaper will rake up papá's past and drive him further into alcohol abuse and self-destruction. Daniel dreams of a real father-son relationship, but he may have to give up everything simply to save his papá's life.
This powerful coming-of-age story portrays an immigrant teen's struggle to reach his tortured father and find his place in the world.
About the Author
Lyn Miller-Lachmann is Editor of "MultiCultural Review." For "Gringolandia," she received a work-in-progress award for a Contemporary Young Adult Novel, given by the Society of Children's Book Writers and Illustrators. She lives in Albany, New York, where she is active in organizations for peace, human rights, and a sustainable environment.
Praise For Gringolandia…
"This novel covers crucial historical events that have been too long ignored. Most compelling are the teens' non-reverential narratives about living with a survivor."

—Booklist
"Gringolandia is a strong telling of a dificult subject. It brings the headlines home. One wishes it were about events long ago and far away, instead of continuing in the here and now. Beautifully-drawn characters weave a story with both its horror and redemption, and of a family struggling to find its way back to one another. A stunning achievement."

—Deborah Ellis, author of Off to War: Voices of Soldiers' Children
"Beyond everything else, this story is about survival. Miller-Lachmann has written a universal tale so good that I hated to see it end."

—Rene Saldaña, Jr. author of The Whole Sky Full of Stars