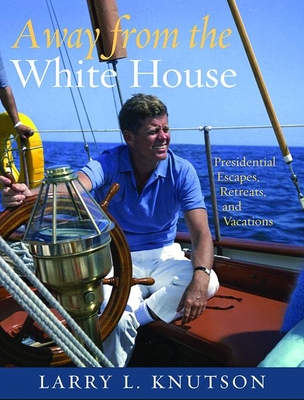 Away from the White House (Hardcover)
Presidential Escapes, Retreats, and Vacations
White House Historical Association, 9781931917407, 424pp.
Publication Date: September 30, 2014
* Individual store prices may vary.
Description
Lawrence L. Knutson's in depth and illustrated history tells the story of the presidential time spent "away from the White House." For 18th- and 19th-century presidents, a return to their plantations and farms signaled a "vacation." Our modern notion of a vacation emerged in the 19th century, when together with the desire to escape summertime Washington, presidents enjoyed the outdoors, train travel, and the presidential yacht on their escapes. In the 20th-century presidential vacations evolved along with improvements in transportation and communications that meant presidents could get away farther and faster while their responsibilities followed them' as did reporters who wanted to keep the public informed on what presidents did, almost all the time.
About the Author
Lawrence L. Knutson, a journalist and writer, retired in 2002 after a thirty-seven-year career with the "Associated Press," mostly in Washington. As an AP reporter, he covered the White House, Congress, the State Department and national political campaigns and witnessed every presidential administration from Lyndon B. Johnson to George W. Bush. And he frequently observed presidents on vacation.

Always interested in the historical background of the news, he wrote a column centered on the history of Washington. It touched on a wide range of historical events, figures and places, including the presidency, Congress and the White House.

Knutson is the author of the historical essay, "Truman Beach: The 33rd president at Key West," which appeared in "White House History."
or
Not Currently Available for Direct Purchase