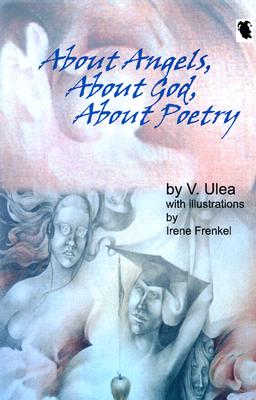 About Angels, about God, about Poetry (Paperback)
Livingston Press (AL), 9781931982016, 116pp.
Publication Date: December 1, 2002
* Individual store prices may vary.
or
Not Currently Available for Direct Purchase
Description
With Chaucerian wit, these poems and essays combine with whimsical art to tackle a Miltonic quandary. A la V. Ulea (aka Vera Zubarev), God creates the angels because of loneliness. But the trouble is that these angels see everything in black and white, Satan and Gabriel. So... God tries again, with Adam--who offers improvement, for the poor fellow does have some amusing faults. But what is with all this classifying? Neither Aristotle nor computers are around yet. So, why--daily--does Adam feel compelled to name everything? Pondering this, God gives a glance to Adam's rib as he sleeps and...well, at least half the readers will know exactly what God does and why. And those who don't, will, after seeing how Ulea and Frankel have combined Eve's foremost talents, Chaos and Creativity, to offer us a most pleasant excursus.

Advertisement