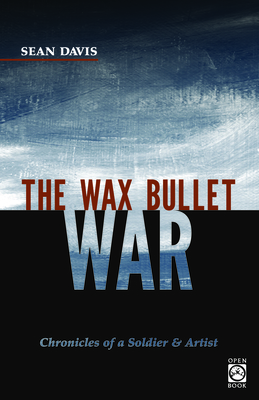 The Wax Bullet War
Chronicles of a Soldier & Artist (Openbook)
Paperback

* Individual store prices may vary.
Description
On September 12, 2001, a year and a half after finishing his military service, Sean Davis strolled into the Oregon National Guard's recruiting office and re-enlisted. After dropping out of art school and working a dead-end government job, September 11 gave him a new sense of purpose and direction. Follow Sean Davis' life as he discovers the oddities of a pop-up America in a hostile desert wasteland; loses his best friend in a violent ambush; returns, critically wounded, to confinement in a place that's not his home; deals with the fallout of PTSD and the horror of what he experienced in that war zone; and finally, as he rediscovers art and its power to heal.
Ooligan Press, 9781932010701, 288pp.
Publication Date: April 1, 2014
About the Author
Sean Davis is a veteran of the Iraq war, a talented artist, and a gifted writer with an interesting story. He attended art school before earning his bachelor's degree in English from Portland State University and an MFA in Writing from Pacific University. He published the novel Motivation and Toleration under the name Ian Avi and has contributed to numerous publications including the Portland Mercury, Work Magazine, and The Good Men Project. He has also appeared on 60 Minutes and is cofounder of Hubris Press in Portland.