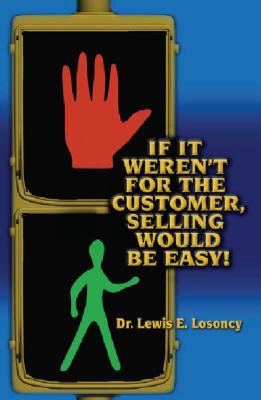 If It Weren't for the Customer, Selling Would Be Easy!: Product Knowledge + People Knowledge = Sales Success (Paperback)
Product Knowledge + People Knowledge = Sales Success
DC Press, 9781932021189, 176pp.
Publication Date: January 1, 2010
* Individual store prices may vary.
or
Not Currently Available for Direct Purchase
Description
This is not your typical book on sales! No fluff.no nonsense. Here are 100 practical, easy-to-read and understandable tips that anyone looking to close a sale can put to immediate use. Product knowledge is always critical, but so is People knowledge. Without an understanding of how customers think, feel and respond, selling can be challenging and disappointing. In 1-minute sessions, readers can pick up solid ways to become an encouraging salesperson. There are no magical tricks to successful sales - but magic can happen when a product-wise/customer-wise salesperson puts these surefire tactics to work. Knowing why people resist and the 10 resistor styles will make any salesperson more confident. Learn the words that resistors use and how to overcome them. This nuts-and-bolts guide is one that any person eager to be the best will want in their toolbox. Carry it in the car. Review a few tips prior to any selling situation. Watch the sales close with ease. A must read!
Advertisement