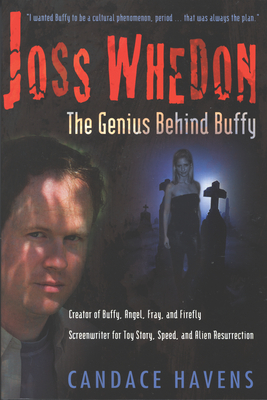 Joss Whedon
The Genius Behind Buffy
Paperback

* Individual store prices may vary.
Description
Joss Whedon: The Genius Behind Buffy is a biography of Joss Whedon, the wunderkind creator of television shows Buffy the Vampire Slayer, Angel and Firefly.

From Booklist: Writers, actors, and fans often call Joss Whedon a genius. It's easy to see why. Whedon, who got his start writing for Roseanne, dreamed of writing movie screenplays. He got his shot when he sold his script for Buffy the Vampire Slayer, but the movie fell far short of his hopes for it. After a few years of working as a script doctor, Whedon got the chance to doBuffy again, this time as a TV show.

Few expected it to succeed, but Whedon's humor and intelligence shone through in the scripts, and viewers quickly became attached to the engaging, witty characters. Buffy kept getting better: each season of the show featured a complex story arc possessed of a real sense of danger and further developed the characters. The last few years have brought the Buffy spin-off Angel, the lamentably canceled Firefly (a space western), and the comic book Fray. Engaging and filled with fun quotes, this is a must-read for Whedon's many fans.
BenBella Books, 9781932100006, 184pp.
Publication Date: April 10, 2003
About the Author
Candace Havens is a columnist for TV-Data Entertainment Features Syndicate, an online news and media service, where she writes five weekly columns for an overall audience of 44 million readers. She is also an entertainment reporter for 96.3 KSCS in Fort Worth. She lives in Fort Worth, Texas.