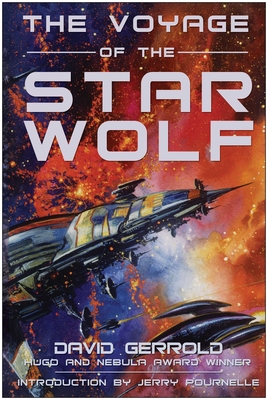 The Voyage of the Star Wolf (Paperback)
Benbella Books, 9781932100075, 232pp.
Publication Date: August 11, 2003
* Individual store prices may vary.
Description

The first work in David Gerrold's Star Wolf trilogy, this tale pits the human members of the Star Wolf space vessel against the superhuman Morthan crew. Captain Jonathan Korie, hampered by the loss of most of the human fleet to the Morthans and a nearly disabled ship of his own, faces the Morthan threat driven by the need for survival and the desire for revenge. A classic of military science fiction, the Star Wolf trilogy combines rapid action with powerful studies of military character.
About the Author
David Gerrold is the author of the Hugo and Nebula award-nominated The Man Who Folded Himself and When HARLIE Was One, books that quickly established him in the hard science fiction genre during the 1970s. He also wrote "The Trouble with Tribbles" episode of Star Trek, voted the most popular Star Trek episode of all time, and is the author of the popular Star Wolf, Dingillian, and Chtorr series. He lives in Northridge, CA.
Praise For The Voyage of the Star Wolf…
"A first-rate writer."
Literary Journal

"Intelligent and entertaining hard SF that remains blessedly free of the militaristic stereotypes in other examples of the subgenre."
Booklist

"The adventure's there, the action moves along nicely, and the villain is as nasty as anyone could wish."
Analog Science Fiction/Science Fact

"The story moves along at the speed of light..."
Publishers Weekly