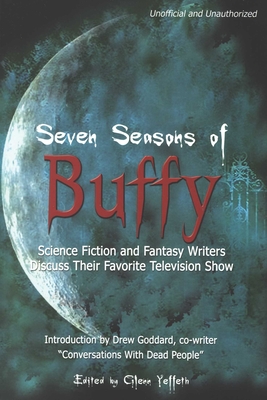 Seven Seasons of Buffy
Science Fiction and Fantasy Writers Discuss Their Favorite Television Show
Paperback

* Individual store prices may vary.
Description
This collection of irreverent and surprising essays about the popular television series Buffy the Vampire Slayer includes pieces by leading science fiction and fantasy authors. Contributors include bestselling legend David Brin, critically acclaimed novelist Scott Westerfeld, cult-favorite vampire author Chelsea Quinn Yarbro, and award-winner Sarah Zettel. The show and its cast are the topics of such critical pieces as Lawrence Watt-Evans's "Matchmaking in Hellmouth" and Sherrilyn Kenyon's "The Search for Spike's Balls." An informed introduction for those not well acquainted with the show, and a source of further research for Buffy buffs, this book raises interesting questions concerning a much-loved program and future cult classic.
Smart Pop, 9781932100082, 224pp.
Publication Date: September 10, 2003
About the Author
Glenn Yeffeth is the editor of several anthologies in the Smart Pop series, including Anthology at the End of the Universe, Farscape Forever!, Five Seasons of Angel, Navigating the Golden Compass, Seven Seasons of Buffy, Taking the Red Pill, and What Would Sipowitz Do? Drew Goddard is a former Buffy the Vampire Slayer screenwriter.